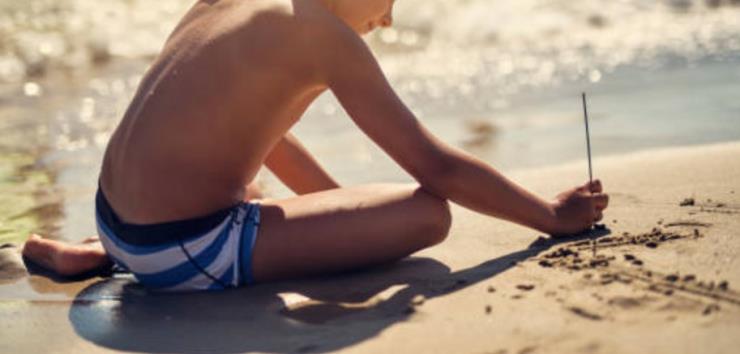 "A Taxi to Caracas driver greeted me at the airport and brought me safely into the city.  I felt much more comfortable with him than choosing from the crowd of "taxistas" hustling for passengers at the gate.  He was friendly and courteous and gave me useful information about Caracas as well."


       -Angela Rowlings, Boston Herald photographer

"It was very comfortable to arrive late at night at the airport--a woman and alone--and have your driver right at the barrier as I exited customs holding a sign with my name on it.  I was also pleased, since I had changed money in the airport, to have someone to walk with me to the parking spot with me and take me into the city safely to my hotel.  This is well worth the money for the security provided and I will do it again when I visit Caracas".


       -Ann Twinam, Professor of History,

University of Texas at Austin

"Myself and two friends were greeted by a friendly taxi driver who was on time and spoke reasonably good English. We were then taken to the car park where we jumped into a very comfortable vehicle and were then driven into the city within an hour.  Apart from this journey we were in contact with Anil (manager for taxi to Caracas) and he exceeded expectations by helping us find a hotel in Caracas when no one else could.... Many many thanks to the guys at taxitocaracas for making our journey to Venezuela a truly memorable one!"

-R Sen and friends, London, England

"The service provided was excellent: the driver came to pick us up perfectly on schedule (he was actually early); he gave us lots of useful information about things to see and eat in the city; the car was comfortable, spacious and the air conditioning a big relief in Caracas's hot weather."

-Valerio Volpi

"Before traveling to Caracas I hear so many bad things about it, also, that is dangerous to travel with a local taxi
driver. But I really can say that I went to the Internet and found this Taxi To Caracas. It was save and easy to book, the driver was on time, everything was ok. And for me is if you are concern about your safety I will always travel with Taxi to Caracas".

-Rosselini Francisca, W.Maass Netherlands BV,
Export Manager


Sales, South America

For us and for our new customers is very important to hear (or read) from those who have try our service. If you want to leave a testimonial, please write one to info@taxitocaracas.com and we will be more than happy to place it here.

We are grateful to those companies and travel bloggers who have expressed their trust, support and reliability to our work, by giving a link to our web site or just talking about us... Thank You Very Much!!!!

"Thank you again for making my short layover in Caracas interesting, fun and most importantly safe. I think Taxitocaracas is a service that many solo travellers like me could use as it is not expensive for what it is and allows you to see the city in a safe and hassle free manner. Well worth every penny!   "

-Meagan Williams, Australia

"I purchased a round-trip ride to Caracas from the airport and then back a few days later. The driver showed up exactly on time (actually a few minutes early which was a good thing because I was through immigration and customs quicker than I expected). This was at 6:00 AM. The driver was pleasant, interesting, courteous and spoke fluent English. He even gave me a short tour of the neighborhood around my hotel with restaurant recommendations. The car was clean and his driving was excellent. He met me at 5:00 AM for the trip back to the airport, exactly as planned. Although you may be able to find cheaper rides, the peace of mind from knowing that my transportation was arranged was well worth the price. Actually, considering the distance, the price was comparable to what one would pay in the US. I recommend Taxi to Caracas 100%. You will not be disappointed".

-Mark Eller, Research Professor, Boston University.

"If you've read anything on the city, you'll know that getting from the airport is potentially a problem. When you exit the baggage hall, you are mobbed by people wanting to take you anywhere you want - just ignore them and politely refuse. The airport transfer problem is solved by taxitocaracas.com They were listed in my wallpaper guide to the city.

The booking process is a little strange, but it worked!. You pay with a credit card via paypal and then email all your details. (I was skeptical too....) Anyway, they email back a picture showing where the taxi driver will be standing in the airport (and warn you not to go outside on your own...) and confirm the details.

I was a bit early, so got a bit of cash out of the ATM before seeing the driver (who has a board with your name on it). It was a new car with aircon, so was very comfortable. The driver didn't speak English, but he knew where I was going, as he could tell me the name of my hotel. I had a phone call on my mobile from an English speaking guy who told me the name of my driver and confirmed my return travel details."

-Trevor Mc Bain - New Zealand

Taken from http://www.geckogo.com/Travel-Tip/Venezuela/Capital/Caracas/If-youve-read-anything-on-the-city-youll-know-that-getting-from-/ 

We are a company that offers secure transportation between Venezuela's Simon Bolivar International

           Airport (CCS) and any location in the city of  Caracas or any place in Venezuela Caracas airport maiquetia  taxi Caracas city from airport  taxi to Caracas airport maiquetia    taxi Caracas  taxi  Caracas airport taxi   Caracas airport taxi  Caracas airport  taxi to Caracas


The Way to Get There Safely


OTHER WEB SITES THAT RECOMMEND OUR WORK